Rallied behind a common purpose of helping to bring structure to the world of discussions and helping people own the community they build, the Genesiv team continuously pushes the limits of what is possible in this modern age of communication platforms.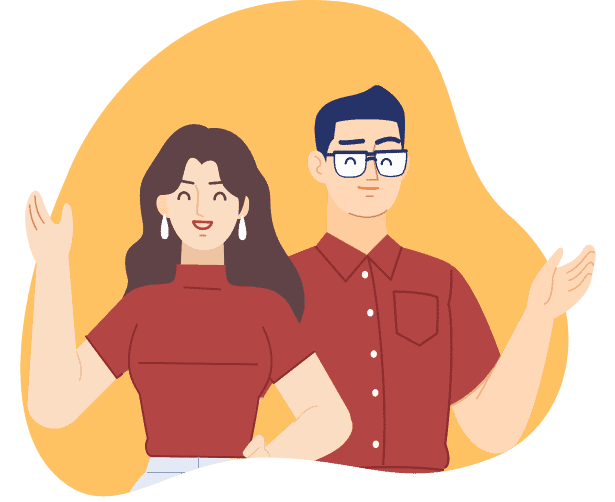 Years In Industry

10
Years In Trading

6
Design Skill

100
Programming Skill

50
Coffee Making Skill

0
Creativity

100
Project Management

100
Motion Graphics

90
Industry Knowledge

100
Football Team

Manchester United
Food

Ribeye Steaks
Drink

Sake and Whiskey
Film

Star Wars
TV

The Boys
Book

Leaders Eat Last
Music

Bon Jovi
Holiday

Melbourne
Specialist Subject

Cognitive Psychology
Mobility

70
Speed

99
Strength

90
Durability

99
Stamina

99
Reflexes

85
Healing Factor

25
Intelligence

69
Flying

100
Desmond's obsession with community and communication structures started when he tried to teach people how to trade. After trying out every application out there, he figured the only way to do it was to build one himself. Drawing from his experience conducting over 300 webinars and speaking to over 80,000 traders (via webinars and seminars), he started building Genesiv using the profits he generated from his award-winning investment research firm.
His unique advantage comes from his experience building a business and working with the largest bizdev, marketing and compliance departments – where he learnt that a community platform has to strike a balance between what the users want and what the businesses, creators and entrepreneurs want.
Apart from that, Desmond lives a simple life with his wife and cat. He spends most of his time cafe hopping, spin cycling with his wife and watching soccer (without his wife).
Why Homelander? (Hover over pic to reveal superhero persona)
"I'm a big fan of homelander because deep down, just like him -I have good intentions. Just that because of the radical way I think, people sometimes misinterpret my actions haha. But honestly, I'm 100% for my team, my partners and the people."
Years In IT

9
Years In Operations

7
Design Skill

70
Programming Skill

70
Coffee Making Skill

100
Creativity

100
Project Management

100
Motion Graphics

20
Industry Knowledge

100
Football Team

Griffindor
Food

Japanese Cuisine
Drink

Wine
Film

Harry Potter
TV

Supernatural
Book

Lean Startup
Music

Instrumental
Holiday

Japan
Specialist Subject

Japanese food
Mobility

90
Speed

92
Strength

84
Durability

85
Stamina

70
Reflexes

50
Healing Factor

5
Intelligence

99
Flying

92
Andrew holds a bachelors in Information Systems. He brings balance to the dynamic brother tag team. If Desmond is the visionary, then Andrew is the integrator. He works tirelessly in ensuring the company is ticking like clockwork – with his focus on IT, operations, compliance, finance and legal.
In his free time, Andrew is often on his next food hunt. His love for food and wine has brought him to many countries in search for the best food (pre-covid).
Why Spiderman?
"I like Spiderman because he likes to work behind the scenes in ensuring that everything is smooth flowing. The truth is, not everyone wants the limelight. I prefer to ensure things are ticking like clockwork while Desmond works tirelessly in building the company."
Years In Industry

19
Years In DM

13
Design Skill

100
Programming Skill

90
Coffee Making Skill

20
Creativity

100
Project Management

100
Motion Graphics

80
Industry Knowledge

100
Football Team

Manchester united
Food

Steak
Drink

Camden Hells
Film

Die Hard
TV

Die Hard: The Making Of
Book

Die Hard: The Book
Music

Indie Rock
Holiday

Portugal
Specialist Subject

Die Hard
Mobility

21
Speed

32
Strength

95
Durability

87
Stamina

43
Reflexes

52
Healing Factor

92
Intelligence

30
Flying

0
Rob has over 15 years of experience as a full-stack developer. He previously worked at IBM, Mahindra Satyam, GAP and PEGA Systems. He has been working with Desmond for over 5 years and is instrumental in both the planning and building of the Genesiv product.
At IBM, he was instrumental in large global scale ERP implementation for pharmaceutical giants such as Johnson & Johnson, AstraZeneca, Merck. At Manhindra Satyam, he rose up the ranks quickly to lead a multi faceted 80 member team to support and roll out telecom software.
He has managed global teams across India, USA, China, and UK on various ERP retail and financial systems design + implementation for GAP, PEGA Systems and several other global enterprises.
In his free time, Rob enjoys spending time with his family, cooking for them and singing, although he admits not everyone enjoys his singing.
Why Batman?
"I resonate with Batman's purpose in finding creative ways in getting things done. Often, the brain is his superpower and I like to tell my team that you might have super computers, but they won't be able to do much if you don't harness the true power of your brain to solve problems especially in coding and development."
Years In Industry

23
Years In DM

23
Design Skill

100
Programming Skill

50
Coffee Making Skill

0
Creativity

100
Project Management

100
Motion Graphics

90
Industry Knowledge

100
Football Team

Liverpool
Food

Keftedes
Drink

Keo Beer
Film

Blazing Saddle
TV

Band of Brothers
Book

Hitchhikers Guide
Music

Bluesy Rock
Holiday

India
Specialist Subject

World War II
Mobility

99
Speed

99
Strength

90
Durability

99
Stamina

99
Reflexes

85
Healing Factor

25
Intelligence

69
Flying

100
Years In Industry

24
Years In DM

19
Design Skill

40
Programming Skill

10
Coffee Making Skill

0
Creativity

100
Project Management

100
Motion Graphics

20
Industry Knowledge

100
Football Team

Manchester united
Food

Grilled Meat
Drink

Slush Cocktail
Film

Hunger Games
TV

Black Minor
Book

The Test
Music

HIp House
Holiday

Fiji
Specialist Subject

80s Pop Music
Mobility

90
Speed

92
Strength

84
Durability

85
Stamina

70
Reflexes

50
Healing Factor

5
Intelligence

99
Flying

92
Years In Industry

24
Years In DM

19
Design Skill

40
Programming Skill

10
Coffee Making Skill

0
Creativity

100
Project Management

100
Motion Graphics

20
Industry Knowledge

100
Football Team

Manchester united
Food

Grilled Meat
Drink

Slush Cocktail
Film

Hunger Games
TV

Black Minor
Book

The Test
Music

HIp House
Holiday

Fiji
Specialist Subject

80s Pop Music
Mobility

90
Speed

92
Strength

84
Durability

85
Stamina

70
Reflexes

50
Healing Factor

5
Intelligence

99
Flying

92